Staff are encouraged to nurture their own faith and understanding through opportunities such as further study in Religious Education and Theology, prayer and reflection, retreats and pilgrimages and other faith formation activities.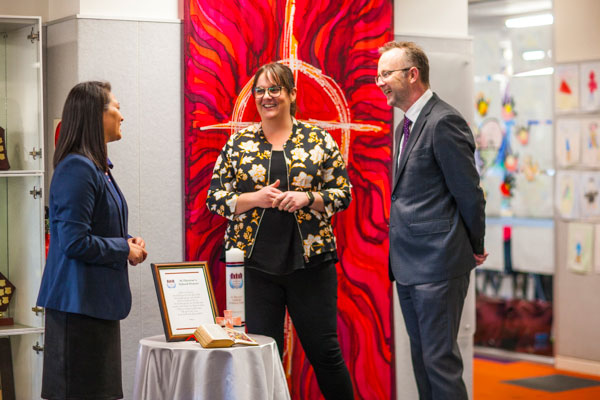 St Therese's Catholic Primary School Denistone values the importance of nurturing the faith formation of it's staff. It is essential that staff are able to explore and deepen their experience of faith, and grow in their understanding of being able to proclaim Jesus Christ to the world. The school has a plan by which formation is provided. This plan is a holistic approach to faith formation and spiritual growth as developed through a 'Head, Heart and Hands' approach.
St Therese's process of formation is for MISSION (Process of Religious Formation: HEAD – HEART – HANDS) – being a witness of Christ to those whom we meet in all aspects of our life. This faith finds its home within the Church as a vessel to nurture, shelter and renew it.
It is this formation that allows the staff  to expand and deepen their understanding of their ministry for the service of the Church and Catholic Education.