By connecting to the real world of students' lives, authentic learning enables students to become lifelong learners who contribute to society and the wider world as active and discerning citizens. Authentic learning is central to our work as Catholic educators because it promotes the continual growth and wellbeing of the whole person — spiritually, intellectually, emotionally, socially and physically.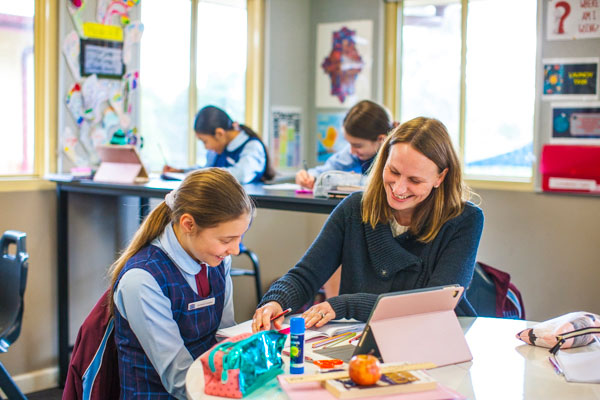 St Therese's Catholic Primary School Denistone has a clear and well articulated belief about how our students learn and respond to learning. St Therese's  offers a school-wide pedagogy that is:
ENGAGING –

where students experience success as active, involved learners.

COLLABORATIVE –

where students challenge and support one another, developing relationships and working together.

EVALUATIVE –

where reflective thinking and constructing timely feedback to guide learning.

INNOVATING –

using multi-modal learning recognises individual learning styles and different ways of thinking.