Our Catholic school is part of the Catholic Church. We work in partnership with our local parish and priests in order to enrich the spiritual life of the students, staff and families of our school, especially through the celebration of the Sacraments.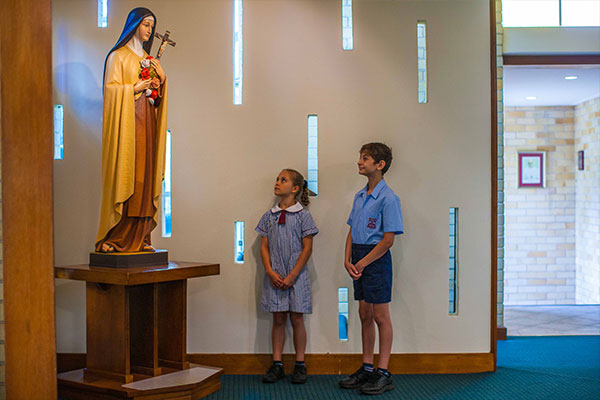 St Therese's Catholic Primary School Denistone continues to work in partnership with the parish and wider community. 'Class Faith and Learning Walks' further strengthen the partnership between school and Parish, where Masses and learning are celebrated. 
Staff, parents and students assist and support the parish in altar serving; as Eucharistic Ministers; and collaborating for the Sacramental programs and parish-based events. 
St Therese's supports social justice initiatives and a range of Catholic organisations. We continue to focus on raising funds that contribute to supporting other Mercy schools in remote NSW. The Religious Education Coordinators from local cluster Mercy schools meet regularly as a 'Mercy In Action Group' (MIAG) to discuss how best to support and promote Mercy in our schools and in remote NSW Mercy schools.